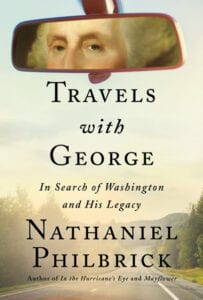 TRAVELS WITH GEORGE
In partnership with Stuart Krichevsky Literary Agency
Does George Washington still matter? Bestselling author Nathaniel Philbrick argues for Washington's unique contribution to the forging of America by retracing his journey as a new president through all thirteen former colonies, which were now an unsure nation. Travels with George marks a new first-person voice for Philbrick, weaving history and personal reflection into a single narrative.
SIX WEEKS TO LIVE
In partnership with Park & Fine Literary & Media
INSTANT INTERNATIONAL BESTSELLER
Named a Most Anticipated Book by Goodreads, Frolic, and more
A gripping psychological suspense novel about a woman diagnosed with cancer who sets out to discover if someone poisoned her before her time is up, from the bestselling author of the "addictive and fast-paced" (Mary Kubica, New York Times bestselling author) thriller You Can't Catch Me.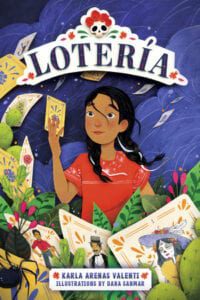 LOTERIA
In partnership with Erin Murphy Literary Agency
The turn of a card could change your destiny… "The Phantom Tollbooth" meets "Coco" in this captivating magical realist adventure based on the Lotería card game.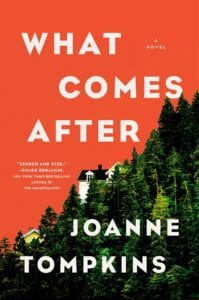 WHAT COMES AFTER
In partnership with Writers House
"Nail-biting wallop of a debut … a thoughtful, unexpectedly optimistic tale." — The New York Times
"If you enjoyed The Searcher by Tana French, read What Comes After by JoAnne Tompkins.… a mystery — and a gritty meditation on loss and redemption, drenched in stillness and grief." —The Washington Post
"This debut vibrates with mystery. Why would a teen kill his friend, then himself? Why does the victim's dad take in a pregnant stranger? As the dots slowly connect, the characters reveal their complex humanity and help us touch our own." –People
After the shocking death of two teenage boys tears apart a community in the Pacific Northwest, a mysterious pregnant girl emerges out of the woods and into the lives of those same boys' families–a moving and hopeful novel about forgiveness and human connection.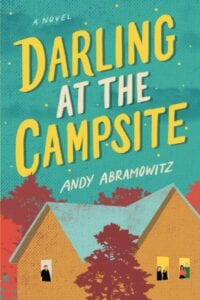 DARLING AT THE CAMPSITE
In partnership with DeFiore and Company
Rowan Darling, an adrift thirty-three-year-old, owns a record store on a run-down block in Philadelphia.Then news of his estranged brother's death forces a return to Maybee, Illinois, the hometown Rowan left in the dust years ago. Rowan's plan? Dart in for the funeral, support his mother, then disappear just as quickly. Things to avoid? Margot Beckett, his childhood sweetheart, and Skid Hall, his former best friend who stole Margot and married her. Together, they've become the town's "it" couple.
Unfortunately, as Rowan's flash visit spirals beyond his control, he must face everything he's dodged for too long. The woman he can't have. The memory of the brother he thought he knew. His own dwindling prospects back in Philadelphia.
But Rowan also starts to see things more clearly—what's worth fighting for, what he can let go of, how long he can keep running, and if maybe Maybee can be home again.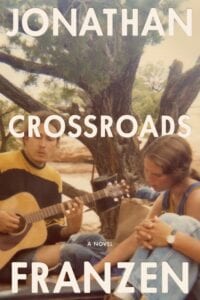 CROSSROADS
In partnership with Writers House
By turns comic and harrowing, a tour-de-force of interwoven perspectives and sustained suspense, Crossroads is the first volume of a trilogy, A Key to All Mythologies, that will span three generations and trace the inner life of our culture through the present day. Complete in itself, set in a historical moment of moral crisis, and reaching back to the early twentieth century, Crossroads serves as a foundation for a sweeping investigation of human mythologies, as the Hildebrandt family navigates the political, intellectual, and social crosscurrents of the past fifty years.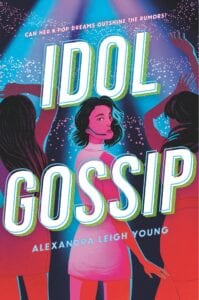 IDOL GOSSIP
In partnership with Marshal Lyon Literary Agency
Delicious gossip squares off with genuine heart in this inside look at a K-pop academy.​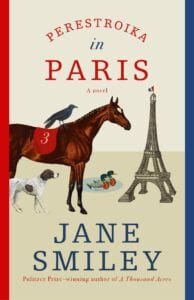 PERESTROIKA IN PARIS
In partnership with The Friedrich Agency
INSTANT NATIONAL BEST SELLER
"If you're looking for a feel-good escape, try this." —The New York Times
From the Pulitzer Prize-winning author of A Thousand Acres and the New York Times best-selling Last Hundred Years Trilogy, a captivating, brilliantly imaginative story of three extraordinary animals–and a young boy–whose lives intersect in Paris