TOURIST ATTRACTION
In partnership with KT Literary
When Graham Barnett named his diner The Tourist Trap, he meant it as a joke. Now he's stuck slinging reindeer dogs to an endless parade of resort visitors who couldn't interest him less. Not even the sweet, enthusiastic tourist in the corner who blushes every time he looks her way…
Two weeks in Alaska isn't just the top item on Zoey Caldwell's bucket list. It's the whole bucket. One look at the mountain town of Moose Springs and she's smitten. But when an act of kindness brings Zoey into Graham's world, she may just find there's more to the grumpy local than meets the eye…and more to love in Moose Springs than just the Alaskan wilderness.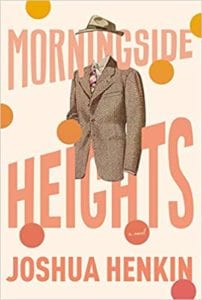 MORNINGSIDE HEIGHTS
In partnership with Sterling Lord Literisitc
A tender, powerful, and big-hearted novel about love in the face of loss, from the award-winning author of The World Without You and Matrimony
THE MERMAID, THE WITCH, AND THE SEA
In partnership with Andrea Brown Literary
In a world divided by colonialism and threaded with magic, a desperate orphan turned pirate and a rebellious imperial lady find a connection on the high seas.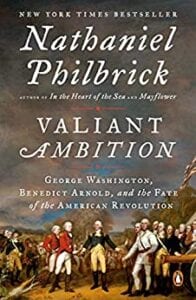 VALIANT AMBITION
In partnership with the Stuart Krichevsky Literary Agency
A New York Times Bestseller
Winner of the George Washington Prize
A surprising account of the middle years of the American Revolution and the tragic relationship between George Washington and Benedict Arnold, from the New York Times bestselling author of In The Heart of the Sea, Mayflower, and In the Hurricane's Eye.
"May be one of the greatest what-if books of the age—a volume that turns one of America's best-known narratives on its head."—Boston Globe
"Clear and insightful, [Valiant Ambition] consolidates Philbrick's reputation as one of America's foremost practitioners of narrative nonfiction." —Wall Street Journal)
BOYFRIEND MATERIAL
In partnership with Sourcebooks
Luc O'Donnell is tangentially―and reluctantly―famous. His rock star parents split when he was young, and the father he's never met spent the next twenty years cruising in and out of rehab. Now that his dad's making a comeback, Luc's back in the public eye, and one compromising photo is enough to ruin everything.
To clean up his image, Luc has to find a nice, normal relationship…and Oliver Blackwood is as nice and normal as they come. He's a barrister, an ethical vegetarian, and he's never inspired a moment of scandal in his life. In other words: perfect boyfriend material. Unfortunately apart from being gay, single, and really, really in need of a date for a big event, Luc and Oliver have nothing in common. So they strike a deal to be publicity-friendly (fake) boyfriends until the dust has settled. Then they can go their separate ways and pretend it never happened.
But the thing about fake-dating is that it can feel a lot like real-dating. And that's when you get used to someone. Start falling for them. Don't ever want to let them go.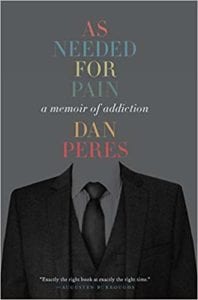 AS NEEDED FOR PAIN
In partnership with The Clegg Agency
In the vein of Mary Karr's Lit, Augusten Burroughs' Dry and Sarah Hepola's Blackout, As Needed for Pain is a raw and riveting—and often wryly funny—addiction memoir from one of New York media's most accomplished editors which explores his never-before-told story of opioid addiction and the drastic impact it had on his life and career.
Bringing together his acclaimed novella The Sea Dreams It Is the Sky and an all-new short novel My Heart Struck Sorrow, John Hornor Jacobs turns his fertile imagination to the evil that breeds within the human soul.
A brilliant mix of the psychological and supernatural, blending the acute insight of Roberto Bolaño and the eerie imagination of H. P. Lovecraft, The Sea Dreams It Is the Sky examines life in a South American dictatorship. Centered on the journal of a poet-in-exile and his failed attempts at translating a maddening text, it is told by a young woman trying to come to grips with a country that nearly devoured itself.
In My Heart Struck Sorrow, a librarian discovers a recording from the Deep South—which may be the musical stylings of the Devil himself.
Breathtaking and haunting, A Lush and Seething Hell is a terrifying and exhilarating journey into the darkness, an odyssey into the deepest reaches of ourselves that compels us to confront secrets best left hidden.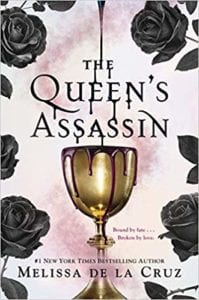 THE QUEEN'S ASSASSIN
In partnership with 3 Arts
A New York Times and Indie Bestseller!
Perfect for fans of Sarah J. Maas and Red Queen, this is the first novel in a sweeping YA fantasy-romance duet about a deadly assassin, his mysterious apprentice, and the country they are sworn to protect from #1 NYT bestselling author Melissa de la Cruz.
CONFESSIONS OF A DORK LORD
Despicable Me meets Diary of a Wimpy Kid in this hilarious illustrated middle grade adventure that follows a hapless warlock-in-training as he struggles to live up to his great and terrible destiny.