WILD RESCUES
In Partnership with Dystel, Goderich, and Bourret LLC
Wild Rescues is a fast-paced, firsthand glimpse into the exciting lives of paramedics who work with the National Park Service: a unique brand of park rangers who respond to medical and traumatic emergencies in some of the most isolated and dangerous parts of America.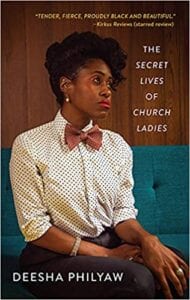 SECRET LIVES OF CHURCH LADIES
In partnership with Upstart Crow Literary
National Book Award Longlist for Fiction.
Tender, fierce, proudly black and beautiful, these stories will sneak inside you and take root." —Kirkus Reviews (starred review)
"Triumphant." —Publishers Weekly
"Cheeky, insightful, and irresistible." —​​​​​​​Ms. Magazine
"This collection marks the emergence of a bona fide literary treasure." —Minneapolis Star
Tribune
"Full of lived-in humanity, warmth, and compassion." —Pittsburgh Current
THE ANCESTOR
In Partnership with The Rights Factory
A man wakes up in present-day Alaskan wilderness with no idea who he is, nothing on him save an empty journal with the date 1898 and a mirror. He sees another man hunting nearby, astounded that they look exactly alike except for his own beard. After following this other man home, he witnesses a wife and child that brings forth a rush of memories of his own wife and child, except he's certain they do not exist in modern times–but from his life in the late 1800s.
THE SUN COLLECTIVE
In partnership with Darhansoff & Verill
From the National Book Award finalist and "one of our most gifted writers" (Chicago Tribune)—a timely and unsettling novel about the people drawn to and unmoored by a local activist group more dangerous than it appears
CULT OF GLORY
In Partnership with the Stuart Krichevsky Literary Agency
Swanson has done a crucial public service by exposing the barbarous side of the Rangers." —The New York Times Book Review
ADRIENNE GEFFEL: A Fiction
In Partnership with the Calhoun Agency
A poignant and hilarious oral history of a (fictitious) musical phenomenon.
Adrianne Geffel was a genius. Praised as the "Geyser of Grand Street" and the "Queen of Bleak Chic," she was a one-of-a-kind artist, a pianist and composer with a rare neurological condition that enabled her to make music that was nothing less than pure, unmediated emotional expression. She and her sensibility are now fully integrated into the cultural lexicon; her music has been portrayed, represented, and appropriated endlessly in popular culture. But what do we really know about her? Despite her renown, Adrianne Geffel vanished from public life, and her whereabouts remain a mystery to this day.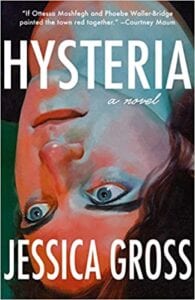 HYSTERIA
In Partnership with Sanford J. Greenburger Associates
One of The Observer's Five Most Anticipated Debuts of August ∙ One of Refinery29's Best Books of the Summer ∙ One of Lit Hub's Best New Books of the Summer ∙ One of The Millions' Most Anticipated Books of August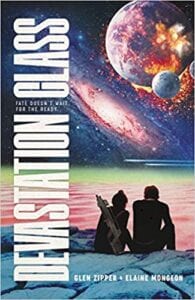 DEVASTATION CLASS
In Partnership with Inkwell Management
An annihilation force of invading aliens. Human civilization on the brink of extinction. Earth's only hope—seven cadets and the legendary starship they were never meant to command. No matter the cost, they will stop at nothing to survive. No matter the odds, they will fight to save their future.​
WHEN STARS ARE SCATTERED
In partnership with Rodeen Literary Management
National Book Award Longlist for Younge People's Literature
Heartbreak and hope exist together in this remarkable graphic novel about growing up in a refugee camp, as told by a Somali refugee to the Newbery Honor-winning creator of Roller Girl./p>
SAD JANET
In partnership with Writers House
Named one of the Best Books of the Summer by LitHub, The Millions, Refinery29, and Hey Alma.
"Hilarious, wise, wicked, and tender." —Cynthia D'Aprix Sweeney, New York Times bestselling author of The Nest
SATELLITE LOVE
In partnership with The Friedrich Agency
Set in 1999 Japan, Satellite Love is a heartbreaking and beautifully unconventional debut novel about a girl, a boy, and a satellite–and a bittersweet meditation on loneliness, alienation, and what it means to be human.
SONTAG
In partnership with the Clegg Agency
2020 Pulitzer Prize for Best Biography/Autobiography
One of the New York Times' 17 New Books to Watch For in September
One of the Washington Post's Ten Books to Read this September
One of O magazine's 18 Must-Read Books of Fall 2019
The definitive portrait of one of the American Century's most towering intellectuals: her writing and her radical thought, her public activism and her hidden private face
No writer is as emblematic of the American twentieth century as Susan Sontag. Mythologized and misunderstood, lauded and loathed, a girl from the suburbs who became a proud symbol of cosmopolitanism, Sontag left a legacy of writing on art and politics, feminism and homosexuality, celebrity and style, medicine and drugs, radicalism and Fascism and Freudianism and Communism and Americanism, that forms an indispensable key to modern culture. She was there when the Cuban Revolution began, and when the Berlin Wall came down; in Vietnam under American bombardment, in wartime Israel, in besieged Sarajevo. She was in New York when artists tried to resist the tug of money—and when many gave in. No writer negotiated as many worlds; no serious writer had as many glamorous lovers. Sontag tells these stories and examines the work upon which her reputation was based. It explores the agonizing insecurity behind the formidable public face: the broken relationships, the struggles with her sexuality, that animated—and undermined—her writing. And it shows her attempts to respond to the cruelties and absurdities of a country that had lost its way, and her conviction that fidelity to high culture was an activism of its own.
Utilizing hundreds of interviews conducted from Maui to Stockholm and from London to Sarajevo—and featuring nearly one hundred images—Sontag is the first book based on the writer's restricted archives, and on access to many people who have never before spoken about Sontag, including Annie Leibovitz. It is a definitive portrait—a great American novel in the form of a biography.
HOW TO SAVE A LIFE
In partnership with The Book Group
The bestselling authors of The Good Widow deliver a modern, suspenseful twist on Groundhog Day that asks the question: How far are you willing to go to save the life of someone you love?
THE LOST SHTETL
In partnership with Vigliano Associates
A remarkable debut novel—written with the fearless imagination of Michael Chabon and the piercing humor of Gary Shteyngart—about a small Jewish village in the Polish forest that is so secluded no one knows it exists . . . until now.
LADY ROMEO
In partnership with Thompson Literary
For fans of Book of Ages and American Eve, this illuminating and enthralling biography of 19th-century queer actress Charlotte Cushman portrays her radical lifestyle that riveted New York City and made headlines across America.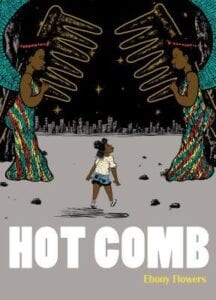 HOT COMB
In partnership with Odom Media Management
AN AUSPICIOUS DEBUT EXAMINING THE CULTURE OF HAIR FROM THE RONA JAFFE FOUNDATION AWARD-WINNING CARTOONIST
Ebony Flowers is an important new voice… There's so much to enjoy and unpick here, great storytelling with multiple layers celebrating family, friendship, race and community. — The Quietus
"Vivid and resonant… In the eight stories of Hot Comb, a mix of autobiography and fiction, the thread throughout is black women's hair — as a source of intimacy, community and tension." — The New York Times Book Review