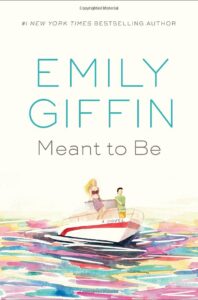 MEANT TO BE
NEW YORK TIMES BESTSELLER • He's American royalty. She comes from a troubled past. Is their love story meant to be? This "lively page-turner" (The New York Times) offers a nostalgic, hopelessly romantic escape—from the author of Something Borrowed and The Lies That Bind.
"I'm a sucker for an iconic, against-all-odds love story, and Meant to Be truly delivers."—Tia Williams, author of Seven Days in June
"A chic, history-inspired summer read [that] strikes a careful balance between simply retelling the true story of JFK Jr. and his wife, Carolyn Bessette, and crafting an entirely new one."—Bookreporter
The Kingsley family is American royalty, beloved for their military heroics, political service, and unmatched elegance. In 1967, after Joseph S. Kingsley, Jr. is killed in a tragic accident, his charismatic son inherits the weight of that legacy. But Joe III is a free spirit—and a little bit reckless. Despite his best intentions, he has trouble meeting the expectations of a nation, as well as those of his exacting mother, Dottie.
Meanwhile, no one ever expected anything of Cate Cooper. She, too, grew up fatherless—and after her mother marries an abusive man, she is forced to fend for herself. After being discovered by a model scout at age sixteen, Cate decides that her looks may be her only ticket out of the cycle of disappointment that her mother has always inhabited. Before too long, Cate's face is in magazines and on billboards. Yet she feels like a fraud, faking it in a world to which she's never truly belonged.
When Joe and Cate unexpectedly cross paths one afternoon, their connection is instant and intense. But can their relationship survive the glare of the spotlight and the so-called Kingsley curse? In a beautifully written novel that captures a gilded moment in American history, Emily Giffin tells the story of two people searching for belonging and identity, as well as the answer to the question: Are certain love stories meant to be?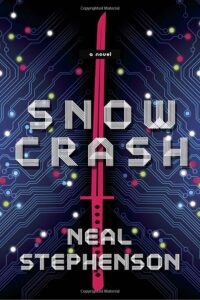 SNOWCRASH
The "brilliantly realized" (The New York Times Book Review) breakthrough novel from visionary author Neal Stephenson, a modern classic that predicted the metaverse and inspired generations of Silicon Valley innovators
Hiro lives in a Los Angeles where franchises line the freeway as far as the eye can see. The only relief from the sea of logos is within the autonomous city-states, where law-abiding citizens don't dare leave their mansions.
Hiro delivers pizza to the mansions for a living, defending his pies from marauders when necessary with a matched set of samurai swords. His home is a shared 20 X 30 U-Stor-It. He spends most of his time goggled in to the Metaverse, where his avatar is legendary.
But in the club known as The Black Sun, his fellow hackers are being felled by a weird new drug called Snow Crash that reduces them to nothing more than a jittering cloud of bad digital karma (and IRL, a vegetative state).
Investigating the Infocalypse leads Hiro all the way back to the beginning of language itself, with roots in an ancient Sumerian priesthood. He'll be joined by Y.T., a fearless teenaged skateboard courier. Together, they must race to stop a shadowy virtual villain hell-bent on world domination.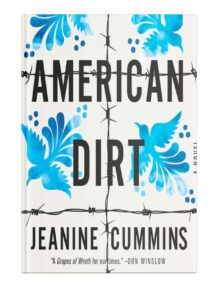 JEANINE CUMMINS
Jeanine Cummins's American Dirt, the #1 New York Times bestseller and Oprah Book Club pick that has sold over three million copies
Lydia lives in Acapulco. She has a son, Luca, the love of her life, and a wonderful husband who is a journalist. And while cracks are beginning to show in Acapulco because of the cartels, Lydia's life is, by and large, fairly comfortable. But after her husband's tell-all profile of the newest drug lord is published, none of their lives will ever be the same.
Forced to flee, Lydia and Luca find themselves joining the countless people trying to reach the United States. Lydia soon sees that everyone is running from something. But what exactly are they running to?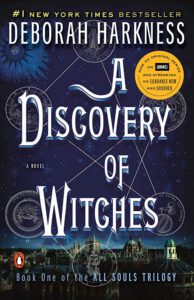 A DISCOVERY OF WITCHES
Rights purchased by Bad Wolf
Book one of the New York Times-bestselling All Souls trilogy—"a wonderfully imaginative grown-up fantasy with all the magic of Harry Potter and Twilight" (People).
All three seasons of the hit TV series "A Discovery of Witches" are streaming now on AMC+, Sundance Now and Shudder.
Deborah Harkness's sparkling debut, A Discovery of Witches, has brought her into the spotlight and galvanized fans around the world. In this tale of passion and obsession, Diana Bishop, a young scholar and a descendant of witches, discovers a long-lost and enchanted alchemical manuscript, Ashmole 782, deep in Oxford's Bodleian Library. Its reappearance summons a fantastical underworld, which she navigates with her leading man, vampire geneticist Matthew Clairmont.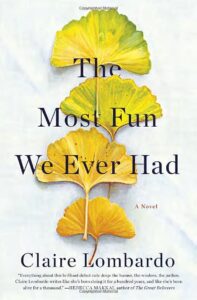 THE MOST FUN WE EVER HAD
In development with Hello Sunshine
"A gripping and poignant ode to a messy, loving family in all its glory." —Madeline Miller, New York Times bestselling author of Circe
A New York Times Bestseller
Longlisted for the Women's Prize for Fiction
Wendy, widowed young, soothes herself with booze and younger men; Violet, a litigator turned stay-at-home-mom, battles anxiety and self-doubt; Liza, a neurotic and newly tenured professor, finds herself pregnant with a baby she's not sure she wants by a man she's not sure she loves; and Grace, the dawdling youngest daughter, begins living a lie that no one in her family even suspects.
With the unexpected arrival of young Jonah Bendt—a child placed for adoption by one of the daughters fifteen years before—the Sorensons will be forced to reckon with the rich and varied tapestry of their past. As they grapple with years marred by adolescent angst, infidelity, and resentment, they also find the transcendent moments of joy that make everything else worthwhile.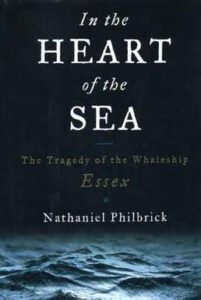 IN THE HEART OF THE SEA
Adapted into a major feature film
Winner of the National Book Award,
In 1820, the whaleship Essex was rammed and sunk by an angry sperm whale, leaving the desperate crew to drift for more than ninety days in three tiny boats. Nathaniel Philbrick uses little-known documents and vivid details about the Nantucket whaling tradition to reveal the chilling facts of this infamous maritime disaster.
EVERYTIME I GO ON VACATION, SOMEONE DIES
Bestselling author Eleanor Dash has two problems on her hands: wrapping up her long-running Vacation Mysteries detective series without seriously pissing off her fans, and avoiding killing Connor Smith, the handsome but obnoxious private detective/con man she on whom she based her book detective. But first she has to get through a ten-day book tour in Italy with a rival set of "murderinos," each competing for who has the largest ego and the biggest fan base. Added to all of this, her ex, Oliver, is along for the ride.
But when one of the party turns up dead, Eleanor's contemporaries think they can do a better job of solving the murder than the local carabinieri. As their theories are banded about and rivalries, hatreds, and broken hearts are revealed, Eleanor can't help but wonder: do these people want to solve the case or pin the murder on her?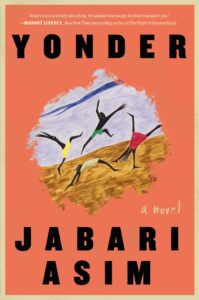 YONDER
In partnership with The Joy Harris Literary Agency
"[M]ajestic…Asim demonstrates all a novel can be: soaring and grounded, personal and epic, thrilling and quiet. A wonder-filled novel about the power of words and stories to bring hope to the most difficult situations." —Kirkus (starred review)
"A mesmerizing touch of magical realism…Asim vividly captures the daily rhythms of the Stolen's lives, in which harshness is punctuated by brief spells of joy. As the enslaved embark on a soaring adventure in pursuit of freedom, a gripping and satisfying crescendo caps this lyrical story." —Booklist (starred review)
"Asim delivers a searing and redemptive story of slavery and survival…At once intimate and majestic, the prose marries a gripping narrative with an unforgettable exploration of the power of stories, language, and hope. With a bold vision, Asim demonstrates his remarkable gifts." —Publishers Weekly (starred review)
Jabari Asim is a writer and multidisciplinary artist. He directs the MFA program in creative writing at Emerson College, where he is also the Elma Lewis Distinguished Fellow in Social Justice. His nonfiction books include The N Word: Who Can Say It, Who Shouldn't, and Why; What Obama Means: For Our Culture, Our Politics, Our Future; Not Guilty: Twelve Black Men Speak Out on Law, Justice, and Life; and We Can't Breathe: On Black Lives, White Lies, and the Art of Survival. His books for children include Whose Toes Are Those? and Preaching to the Chickens: The Story of Young John Lewis. His works of fiction include A Taste of Honey and Only the Strong.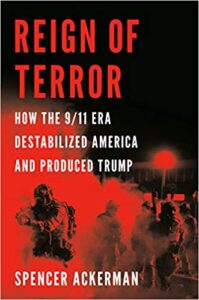 REIGN OF TERROR: HOW THE 9/11 ERA DESTABILIZED AMERICA AND PRODUCED TRUMP
Optioned to HBO
In partnership with Sterling Lord Literistic
An examination of the profound impact that the War on Terror had in pushing American politics and society in an authoritarian direction
"An impressive combination of diligence and verve, deploying Ackerman's deep stores of knowledge as a national security journalist to full effect. The result is a narrative of the last 20 years that is upsetting, discerning and brilliantly argued." —The New York Times
 
"One of the most illuminating books to come out of the Trump era." —New York Magazine
For an entire generation, at home and abroad, the United States has waged an endless conflict known as the War on Terror. In addition to multiple ground wars, it has pioneered drone strikes and industrial-scale digital surveillance, as well as detaining people indefinitely and torturing them. These conflicts have yielded neither peace nor victory, but they have transformed America. What began as the persecution of Muslims and immigrants has become a normalized, paranoid feature of American politics and security, expanding the possibilities for applying similar or worse measures against other targets at home. A politically divided country turned the War on Terror into a cultural and then tribal struggle, first on the ideological fringes and ultimately expanding to conquer the Republican Party, often with the timid acquiescence of the Democratic Party. Today's nativist resurgence walked through a door opened by the 9/11 era.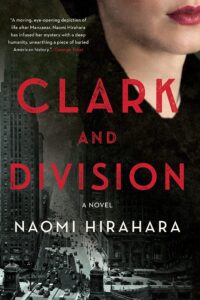 CLARK AND DIVISION
Optioned to CBS
In partnership with Soho Press
A New York Times Best Mystery Novel of 2021
Set in 1944 Chicago, Edgar Award-winner Naomi Hirahara's eye-opening and poignant new mystery, the story of a young woman searching for the truth about her revered older sister's death, brings to focus the struggles of one Japanese American family released from mass incarceration at Manzanar during World War II.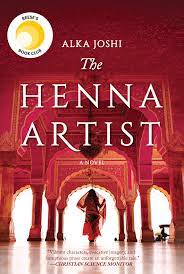 THE HENNA ARTIST
In partnership with Folio Literary Management
Escaping from an abusive marriage, seventeen-year-old Lakshmi makes her way alone to the vibrant 1950s pink city of Jaipur. There she becomes the most highly requested henna artist—and confidante—to the wealthy women of the upper class. But trusted with the secrets of the wealthy, she can never reveal her own…
Known for her original designs and sage advice, Lakshmi must tread carefully to avoid the jealous gossips who could ruin her reputation and her livelihood. As she pursues her dream of an independent life, she is startled one day when she is confronted by her husband, who has tracked her down these many years later with a high-spirited young girl in tow—a sister Lakshmi never knew she had. Suddenly the caution that she has carefully cultivated as protection is threatened. Still she perseveres, applying her talents and lifting up those that surround her as she does.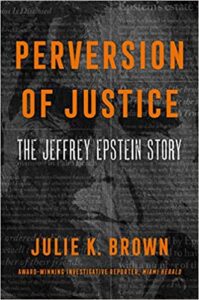 PERVERSION OF JUSTICE: THE JEFFREY EPSTEIN STORY
Optioned to HBO
In partnership with Sterling Lord Literistic
New York Times Bestseller
"A gripping journalistic procedural… Spotlight meets Erin Brockovich." —Michelle Goldberg, The New York Times
Dauntless journalist Julie K. Brown recounts her uncompromising and risky investigation of Jeffrey Epstein's underage sex trafficking operation, and the explosive reporting for the Miami Herald that finally brought him to justice while exposing the powerful people and broken system that protected him.