THE NEWCOMER
In partnership with Stuart Krichevsky Agency
Mary Kay Andrews, the New York Times bestselling author and Queen of the Beach Reads delivers her next page-turner for the summer with The Newcomer.
After she discovers her sister Tanya dead on the floor of her fashionable New York City townhouse, Letty Carnahan is certain she knows who did it: Tanya's ex; sleazy real estate entrepreneur Evan Wingfield. Even in the grip of grief and panic Letty heeds her late sister's warnings: "If anything bad happens to me―it's Evan. Promise me you'll take Maya and run. Promise me."
So Letty grabs her sister's Mercedes and hits the road with her wailing four-year-old niece Maya. Letty is determined to out-run Evan and the law, but run to where? Tanya, a woman with a past shrouded in secrets, left behind a "go-bag" of cash and a big honking diamond ring―but only one clue: a faded magazine story about a sleepy mom-and-pop motel in a Florida beach town with the improbable name of Treasure Island. She sheds her old life and checks into an uncertain future at The Murmuring Surf Motel.
ALL THE FREQUENT TROUBLES OF OUR DAYS
In partnership with Sterling Lord Literistic
The true account of the extraordinary life and brutal death of Mildred Harnack, the American leader of one of the largest underground resistance groups in Germany during WWII—"a beautifully rich portrait of a very brave woman" (James Wood, author of Serious Noticing: Selected Essays 1997–2019).
MEDUSA
In partnership with Mushens Entertainment
A dazzling, lyrical, feminist YA retelling of Greek myth, from Jessie Burton, internationally bestselling author of The Miniaturist and The Muse.
If I told you that I'd killed a man with a glance, would you wait to hear the rest? The why, the how, what happened next?
Exiled to a far-flung island by the whims of the gods, Medusa has little company except the snakes that adorn her head instead of hair. But when a charmed, beautiful boy called Perseus arrives on the island, her lonely existence is disrupted with the force of a supernova, unleashing desire, love, betrayal . . . and destiny itself.
With stunning, full-color illustrations and a first person narrative illuminating the fierce, vulnerable, determined girl behind the myth, this astonishing retelling is perfect for readers of Circe, and brings the story of Medusa to life for a new generation.
TERMINATION SHOCK
In partnership with Darhansoff & Verrill
Neal Stephenson's sweeping, prescient new novel transports readers to a near-future world in which the greenhouse effect has inexorably resulted in a whirling-dervish troposphere of superstorms, rising sea levels, global flooding, merciless heat waves, and virulent, deadly pandemics.
One man – visionary billionaire restaurant chain magnate T. R. Schmidt, Ph.D. – has a Big Idea for reversing global warming, a master plan perhaps best described as "elemental." But will it work? And just as important, what are the consequences for the planet and all of humanity should it be applied?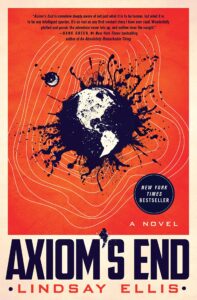 AXIOM'S END and TRUTH OF THE DIVINE
In partnership with The Fischer-Harbage Agency
AXIOM'S END and TRUTH OF THE DIVINE are alternate history first contact adventure stories in the Noumena series by New York Times bestselling author, Lindsay Ellis.​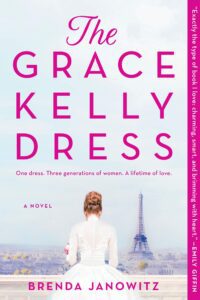 THE GRACE KELLY DRESS
In partnership with Helm Literary
Two years after Grace Kelly's royal wedding, her iconic dress is still all the rage in Paris—and one replica, and the secrets it carries, will inspire three generations of women to forge their own paths in life and in love.