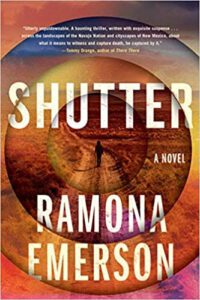 SHUTTER
Optioned to Fox
Longlisted for the National Book Award
This blood-chilling debut set in New Mexico's Navajo Nation is equal parts gripping crime thriller, supernatural horror, and poignant portrayal of coming of age on the reservation.
Rita Todacheene is a forensic photographer working for the Albuquerque police force. Her excellent photography skills have cracked many cases—she is almost supernaturally good at capturing details. In fact, Rita has been hiding a secret: she sees the ghosts of crime victims who point her toward the clues that other investigators overlook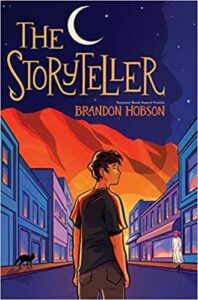 THE STORYTELLER
From National Book Award finalist Brandon Hobson, a kaleidoscopic middle-grade adventure that mixes the anxieties, friendships, and wonders of a Cherokee boy's life with Cherokee history and lore.
Ziggy has ANXIETY. Partly this is because of the way his mind works, and how overwhelmed he can get when other people (especially his classmate Alice) are in the room. And partly it's because his mother disappeared when he was very young, making her one of many Native women who've gone mysteriously missing. Ziggy and his sister, Moon, want answers, but nobody around can give them.
Once Ziggy gets it in his head that clues to his mother's disappearance may be found in a nearby cave, there's no stopping him from going there. Along with Moon, Alice, and his best friend, Corso, he sets out on a mind-bending adventure where he'll discover his story is tied to all the stories of the Cherokees that have come before him.
Ziggy might not have any control over the past — but if he learns the lessons of the storytellers, he might be able to better shape his future and find the friends he needs.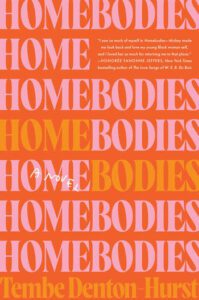 HOMEBODIES
A Most Anticipated Book of 2023 by Elle, Harper's Bazaar, Vogue, them, and The Millions
Urgent, propulsive, and strikingly insightful, Homebodies is a thrilling debut novel about a young Black writer whose world is turned upside down when she loses her coveted job in media and her searing manifesto about racism in the industry goes viral.
Mickey Hayward dreams of writing stories that matter. She has a flashy media job that makes her feel successful and a devoted girlfriend who takes care of her when she comes home exhausted and demoralized. It's not all A-list parties and steamy romance, but Mickey's on her way, and it's far from the messy life she left behind in Maryland. Despite being overlooked and mistreated at work, it seems like she might finally get the chance to prove herself—until she finds out she's being replaced.
Distraught and enraged, Mickey fires back with a detailed letter outlining the racism and sexism she's endured as a Black woman in media, certain it will change the world for the better. But when her letter is met with overwhelming silence, Mickey is sent into a tailspin of self-doubt. Forced to reckon with just how fragile her life is—including the uncertainty of her relationship—she flees to the last place she ever dreamed she would run to, her hometown, desperate for a break from her troubles.
Back home, Mickey is seduced by the simplicity of her old life—and the flirtation of a former flame—but her life in New York refuses to be forgotten. When a media scandal catapults Mickey's forgotten letter into the public zeitgeist, suddenly everyone wants to hear what Mickey has to say. It's what she's always wanted—isn't it?
Intimate, witty, and deeply sexy, Homebodies is a testament to those trying to be heard and loved in a world that refuses to make space, and introduces a standout new writer.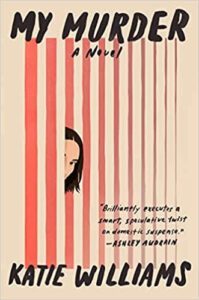 MY MURDER
Under option to Netflix
What if the murder you had to solve was your own?
Lou is a happily married mother of an adorable toddler. She's also the victim of a local serial killer. Recently brought back to life and returned to her grieving family by a government project, she is grateful for this second chance. But as the new Lou re-adapts to her old routines, and as she bonds with other female victims, she realizes that disturbing questions remain about what exactly preceded her death and how much she can really trust those around her.
Now it's not enough to care for her child, love her husband, and work the job she's always enjoyed—she must also figure out the circumstances of her death. Darkly comic, tautly paced, and full of surprises, My Murder is a devour-in-one-sitting, clever twist on the classic thriller.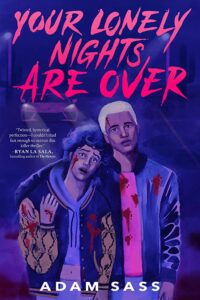 YOUR LONELY NIGHTS ARE OVER
Scream meets Clueless in this YA horror from Adam Sass in which two gay teen BFFs find their friendship tested when a serial killer starts targeting their school's Queer Club.
Dearie and Cole are inseparable, unlikeable, and (in bad luck for them) totally unbelievable.
From the day they met, Dearie and Cole have been two against the world. But whenever something bad happens at Stone Grove High School, they get blamed. Why? They're beautiful, flirtatious, dangerously clever queen bees, and they're always ready to call out their fellow students. But they've never faced a bigger threat than surviving senior year, when Mr. Sandman, a famous, never-caught serial killer emerges from a long retirement—and his hunting ground is their school Queer Club.
As evidence and bodies begin piling up and suspicion points at Dearie and Cole, they will need to do whatever it takes to unmask the real killer before they and the rest of Queer Club are taken down. But they're not getting away from the killer without a fight.
Along the way, they must confront dark truths hidden beneath the surface of their small desert community. When the world is stacked against them and every flop they know is a suspect, can Dearie and Cole stop Mr. Sandman's rampage? Or will their lonely nights soon be over . . .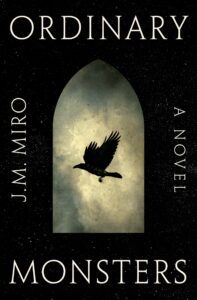 ORDINARY MONSTERS
Under option to Anonymous Content
A stunning new work of historical fantasy, J. M. Miro's Ordinary Monsters introduces readers to the dark, labyrinthe world of The Talents
England, 1882. In Victorian London, two children with mysterious powers are hunted by a figure of darkness —a man made of smoke.
Sixteen-year-old Charlie Ovid, despite a lifetime of brutality, doesn't have a scar on him. His body heals itself, whether he wants it to or not. Marlowe, a foundling from a railway freight car, shines with a strange bluish light. He can melt or mend flesh. When two grizzled detectives are recruited to escort them north to safety, they are forced to confront the nature of difference, and belonging, and the shadowy edges of the monstrous.
What follows is a journey from the gaslit streets of London, to an eerie estate outside Edinburgh, where other children with gifts—the Talents—have been gathered. Here, the world of the dead and the world of the living threaten to collide. And as secrets within the Institute unfurl, Marlowe, Charlie and the rest of the Talents will discover the truth about their abilities, and the nature of the force that is stalking them: that the worst monsters sometimes come bearing the sweetest gifts.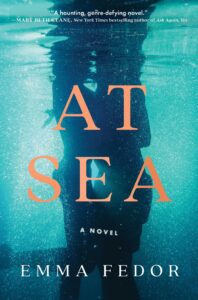 AT SEA
"Moving and immersive…truly compelling." —Marjan Kamali, nationally bestselling author of The Stationery Shop
What happens when the man you love most in the world—who may be lying about everything—unexpectedly disappears and takes your small child with him? Emma Fedor's riveting and powerful debut explores the fierceness of first love and how far one woman will go to learn the painful truth about her family.
When Cara and Brendan first meet, she's fresh out of college, recovering from the recent death of her mother, and spending time on Martha's Vineyard while trying to figure out her next steps. She's swept away by Brendan's humor and charm, and intoxicated by his thrilling, dangerous secret: he can breathe underwater. Able to stay beneath the waves for longer than should be possible, Brendan reveals that he is part of a secret experimental unit of the US Special Forces. And Cara, struck by the power of his conviction, by his unstoppable charisma, and by the evidence before her, believes him.
Their summer romance turns serious. Then Cara gets pregnant. When their son, Micah, is born, she's sure their happy ending is underway. Still, she's thrown by Brendan's dramatic moods, his unexplained disappearances, and the weight of his secrets. Cara is determined to stay strong for her young family, to heal Brendan's psychic wounds, to keep him safe. Until he and baby Micah vanish, leaving her desolate and alone and questioning everything she once thought was true.
Five years later, Cara is still struggling to move forward, married to another man and trying to rebuild her life, when a local fisherman announces he's spotted two people—one of them a small child—treading water in Nantucket Sound, far from any vessels and miles from shore. The news rekindles Cara's never-abandoned hope that her little boy may still be alive. As she fights to untangle delusion from reality, and revisits a past she's worked hard to reconcile, Cara is determined to learn the truth about her lost love and finally find her son.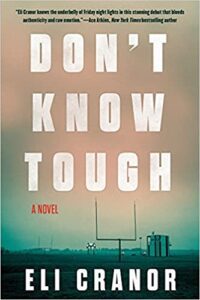 DON'T KNOW TOUGH
WINNER OF THE PETER LOVESEY FIRST CRIME NOVEL CONTEST
Friday Night Lights gone dark with Southern Gothic; Eli Cranor delivers a powerful noir that will appeal to fans of Wiley Cash and Megan Abbott.

In Denton, Arkansas, the fate of the high school football team rests on the shoulders of Billy Lowe, a volatile but talented running back. Billy comes from an extremely troubled home: a trailer park where he is terrorized by his mother's abusive boyfriend. Billy takes out his anger on the field, but when his savagery crosses a line, he faces suspension.
Without Billy Lowe, the Denton Pirates can kiss their playoff bid goodbye. But the head coach, Trent Powers, who just moved from California with his wife and two children for this job, has more than just his paycheck riding on Billy's bad behavior. As a born-again Christian, Trent feels a divine calling to save Billy—save him from his circumstances, and save his soul.
Then Billy's abuser is found murdered in the Lowe family trailer, and all evidence points toward Billy. Now nothing can stop an explosive chain of violence that could tear the whole town apart on the eve of the playoffs.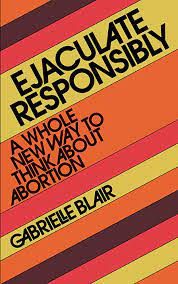 EJACULATE RESPONSIBLY
THE NEW YORK TIMES BESTSELLER
In Ejaculate Responsibly, Gabrielle Blair offers a provocative reframing of the abortion issue in post-Roe America.
In a series of 28 brief arguments, Blair deftly makes the case for moving the abortion debate away from controlling and legislating women's bodies and instead directs the focus on men's lack of accountability in preventing unwanted pregnancies.
Highly readable, accessible, funny, and unflinching, Blair builds her argument by walking readers through the basics of fertility (men are 50 times more fertile than women), the unfair burden placed on women when it comes to preventing pregnancy (90% of the birth control market is for women), the wrongheaded stigmas around birth control for men (condoms make sex less pleasurable, vasectomies are scary and emasculating), and the counterintuitive reality that men, who are fertile 100% of the time, take little to no responsibility for preventing pregnancy.
The result is a compelling and convincing case for placing the responsibility—and burden—of preventing unwanted pregnancies away from women and onto men.